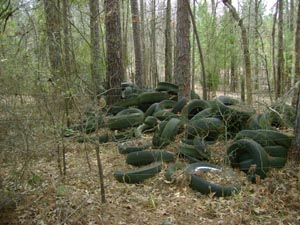 Abandoned tires - Anderson Co.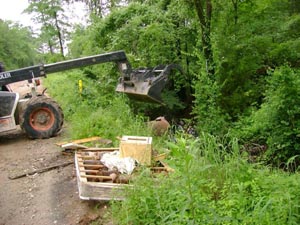 Illegal trash cleanup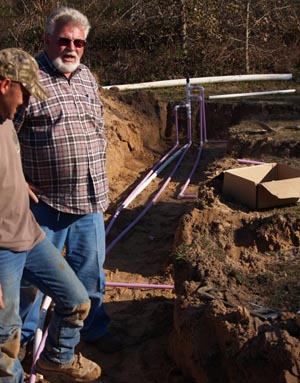 LDP sewer installation
SEP

SEP allows organizations being fined by Texas Commission on Environmental Quality (TCEQ) to direct the money to a local project with direct environmental benefits. A unit of government can give 100 percent of the fine back to the community and private entities can give 50 percent. This program had funded more than $2 million a year through RC&Ds statewide since Pineywoods RC&D started the program in 1999. To date Pineywoods RC&D has administered over $300,000 in SEP funds. These funds were used to cleanup illegal trash dumps, cleanup abandoned tire sites, host household hazardous waste collection days, and repair failing onsite sewer systems for low income families in Anderson, Angelina, Cherokee, Gregg, Houston, Nacogdoches, Rusk, Sabine, Shelby and Trinity Counties.